Unmanged or Cheap Managed VPS
If you have limited budget but your web site is too popular to be hosted on a shared hosting plan you have 2 options to consider – unmanaged vps or cheap managed vps. Which one should you choose? There are some factors to consider before you can find out which one is better. First of all, let's see what is involved in choosing each of the options.
Managed Virtual Server
If you have no technical knowledge and no experience with managing a server then this is the only option you have. Ordering an unmanaged server because it is cheaper may result in downtime, problems and decrease of the popularity of your web site. A managed VPS will let you sleep at night while your hosting company is taking care of the configuration and monitoring of your server. Make sure you don't buy the cheapest managed vps though as cheap usually comes with bad quality. When you are looking to find your hosting company to order the server from check that they have been enough time in business and their clients are happy with their services. Look for reviews on Google, check their Facebook page and the reviews posted there. It would be best if the server comes with a control panel such as cPanel. It will make your life much more easier. You can also use the chance to learn how to manage the server and once you gain enough experience you can switch to an unmanaged vps and pay less.
Unmanaged VPS
You can get an unmanaged VPS if you are absolutely sure what you are doing and you are comfortable with working via a console. If you have never accessed a Linux server via SSH better look at a cheap managed vpssolution. If you are comfortable with SSH then you can get an unmanaged vps, install Apache, MySQL, PHP and any other software your web site requires to function. Alternatively, you can install a free control panel such as the CentOS Web panel which will install a web server, database server and a mail server for you automatically. Then you can pay for support on per case/ticket basis. If you have too many tickets per month your monthly fee may become higher than if you got a managed server. Be careful. An unmanaged vps can give you a chance to learn much more in regards to linux systems administration though as any problems you face will have to be resolved by you. That's the best way to learn. Solving issues yourself will give you lots of knowledge and experience which you can use moving forward. There are many other free control panels which are easy to install and can be used such as Webmin
Conclusion
It is clear that a managed vps will be much more expensive than an unmanaged one. That is because of the extra cost involved for the hosting control panel license and the staff needed to provide support and manage your server. The unmanaged option is less expensive but it requires knowledge and experience with systems administration of servers. If you lack that then your only option is going managed. Bigger companies choose the more expensive option in order to save time and outsource activities which are far from their core business.
Good luck!
Should you choose a cpanel reseller hosting plan or a cheap managed vps? It's not that hard to decide. Just keep reading.
The decision can be made very quickly if you can answer the questions below.
What is a cpanel reseller hosting account?
It gives you access to WHM which is the administrative panel of the reseller account and you also get access to cPanel. That is the control panel for your clients or web sites. A single server hosts multiple reseller hosting accounts and you don't have full access to the server. It's a shared server managed by your reseller hosting provider. You can create/terminate/modify your accounts via WHM, have your own nameservers but you can't install custom software on the server nor modify its configuration. That requires root access which is not provided to resellers.
With a cheap managed vps you get the full functionality of a server and you have full root access to manage it and modify its configuration and settings to fit your needs. On a VPS you can change the settings of the MySQL server so that it works and performs best with your software. You can install nginx or other servers to increase the loading speed of your web sites or you can just use it for fun and for learning purposes. In all cases you have much more freedom than with a reseller account but a vps will also cost more. It also requires systems administration skills if management is not provided with it. You can buy management separately from the hosting company you bough the vps from or from a 3rd party support company but in that case the price may become high.
What are you going to use it for?
It is very important what do you intent to do with the web hosting service. If you are looking to host multiple small web sites designed by you and your friends then a cpanel reseller hosting account would be best. It will be cheaper than a vps server and it will be easier to manage. If you are a web designer looking to host your online projects the reseller plan will be a better choice too. Some web designers prefer to have full access and control to their server though and they prefer hosting their web sites on virtual servers. That is usually the case with web design companies which use their own framework which requires custom php modules to be installed to work properly or specific web server's modules and settings. Shared web hosting providers do not usually install 3rd party modules/plugins on their servers so your only option in that case is a vps.
Advantages of VPS hosting
Except the advantages mentioned above related to the control you get and the fact that you can customize the server and its settings to fit your needs, there are more advantages to consider. For example, a cheap managed vps provides much better security as your accounts will be isolated from the accounts of other customers. In that way, a security breach in another account may not affect the web sites you host. That is a great advantage of vps hosting. Moreover, a vps allows you to have your own mail server IP address. On a shared server when an account is compromised and it starts sending spam the IP is blocked in the anti-spam blacklists. As a result, none of the clients on the server can send e-mail messages. The compromised account needs to be found, blocked and secured. After that the blacklists which blocked the IP address need to be contacted one by one to get the IP unblocked. That process is time consuming and blacklists usually unblock IP's in 24-48 hours. If the spamming happens multiple times blacklists may not unblock the IP right away causing more frustration and inconvenience. On a VPS that can happen if only one of your web sites gets compromised. If you keep them secure and spamming doesn't happen you don't risk your IP to get blocked. If you want to find out if your IP is blocked on any blacklists you can use http://mxtoolbox.com/blacklists.aspx which is a very useful tool checking the major blacklists used nowadays.
Getting into the cpanel reseller hosting market is not easy. Except providing the cPanel/WHM control panel you must be able to offer many more extras and features in order to be competitive and to attract customers. There are some key points that need to be covered in order to be able to compete with the big players on the cpanel reseller hosting market. We will cover them one by one below.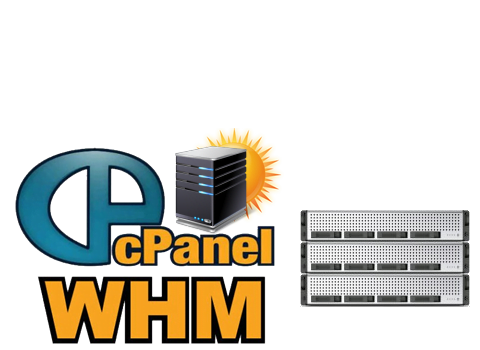 High Lever of technical support
Customers can be attracted with low prices, lots of features, unlimited features such as unlimited domains, databases, e-mails for each of the cPanel reseller hosting accounts but if technical support is not meeting your clients' expectations and their issues are not resolved quickly and efficiently then you will not be able to keep them for too long. They will cancel and look for another cPanel reseller hosting provider which can meet their expectations. Providing high level of technical support is not easy though. You would need qualified technicians and systems administrators with years of experience in the web hosting area. You can either hire such people or outsource the work to a 3rd party support company. The easiest would be to outsource it but then you would not have full control over the support and you risk not to have the people working on your servers monitored and controlled to suit your company needs. Technical support is one of the most important areas in the web hosting industry. Outsourcing it is not the best idea and must be done only as a last resort. It's highly recommended to keep your own technical support representatives who are 100% familiar with the company's policies and terms. An outsourced systems administrator works on hundreds of servers of multiple companies. It is hard to remember the policy of each company which often leads to mistakes.
Multiple Features
The most features you offer with the cPanel reseller hosting plans the most clients you will most likely get. Some of the standard features these days are offering unlimited hosted domains, unlimited e-mails, databases, addon and parked domains. If you are not able to offer the basic features it will be hard to grow in this market. You should also consider other features such as private nameservers, a free web site builder, Google SEO tools, CloudFlare CDN. Such features will add an additional value to your reseller hosting services and it will be much more likely for a visitor of your web site to convert to a customer.
Backups
Data integrity and security is very important. Every customer wants their data to be as safe as possible. Providing a great backup tool such as the Idera backups is highly recommended. With Idera you can provide multiple restore points to your clients. You can integrate the backups tool into the cPanel interface. In that way, each of the clients of your cPanel reseller hosting customers will be able to have full access to their backups 24/7. They are able to restore or download them themselves.
Selling cPanel Reseller Hosting
To be able to sell cpanel reseller hosting effectively, you need to show some customers that you can provide a high level of support and quality. It's not easy to start easily if you don't provide some really good specials. You can consider providing free trials. Keep in mind that you may attract spammers and others looking to use the service for illegal activities such as uploading phishing web sites. That usually leads to blacklists blocking your IP addresses. That's why providing free trials is not the best solution. It's better to charge a really low amount such as one dollar or one cent for the first month instead because that process will result in the customer providing working credit card details and decreasing the chance for the card to be stolen. Even though a card is provided it is still highly recommended to do a manual verification process to avoid orders paid with stolen credit cards. Offering the first month for just one dollar makes it easier for the potential customer to trust you and try your cpanel reseller hosting services. If the quality is good the client will recommend your services to others too and you will get more customers.